Aquila Power Catamarans
Aquila Power Catamarans is a leading manufacturer of high-quality and innovative power catamarans, with over 40 years of manufacturing experience and collaboration with multiple award-winning firms and designers. Their impressive lineup, including the offshore Aquila 28 Molokai and flagship Aquila 70 Luxury Power Catamaran, offers unparalleled features, reliability, durability, and value. Aquila's international design and engineering teams have risen to meet the challenge of the company's rapid growth and global success, ensuring that every model embodies the reliable features and construction methods that have made Aquila a worldwide success. To begin your journey, browse Aquila's boats and yachts below.
Shop Aquila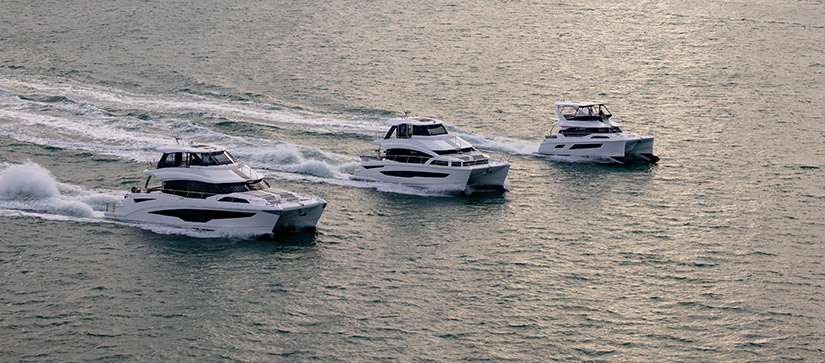 Explore the Lineup
Aquila Power Catamarans
Explore the Lineup
With one of the most talented teams in the industry providing combined knowledge and extensive experience, Aquila has established a new expectation for power catamaran innovation.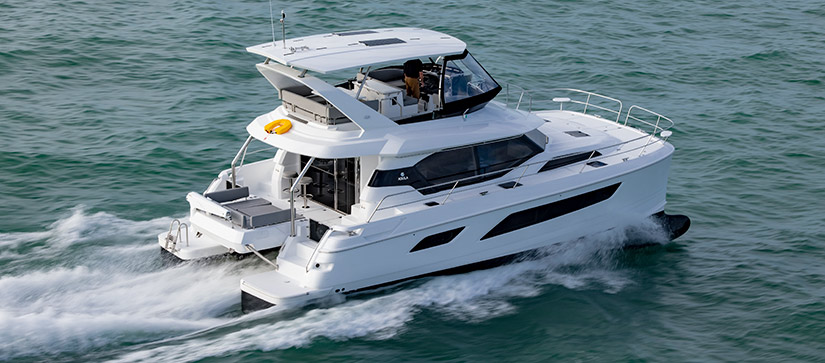 Aquila 44 Power Catamaran
Aquila 44 Power Catamaran
The Aquila 44 joins the Aquila power catamaran lineup boasting Aquila's signature fresh evolution of classic boating traditions where efficiency in design and performance compliment her luxurious living and was named "Best New Multihull 40'-49'" in the 2014 AIM Media Editor's Choice Awards.