Tiara Yachts
Tiara Yachts are most recognizable for their elegant and timeless designs but the real hallmark is their innovative features. Partnering with the best engine manufacturers in the world and using joystick controls for ease of operation gives these yachts maximum functionality and reflects the needs of modern yacht use.
As one of the leading yacht builders in the world, Tiara believes that to be the best is not sufficient. This is why every vessel that comes out of the test center in Holland Michigan is manufactured, engineered and designed to the very highest standards.
Shop Tiara Yachts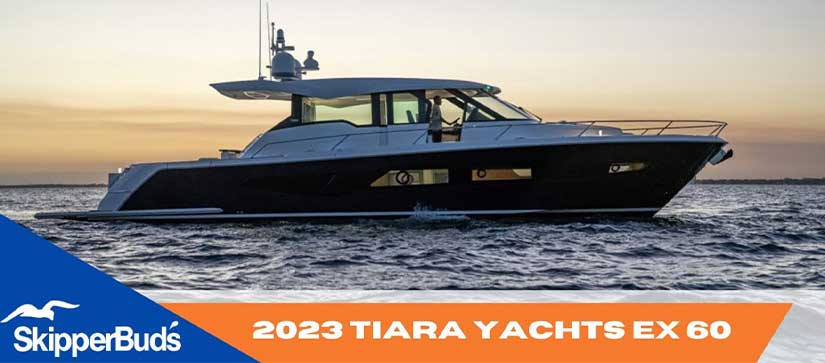 Walkthrough and First Look
The NEW 2023 Tiara Yachts EX 60 SkipperBud's
Walkthrough and First Look
Take a look at the BRAND NEW models from Tiara Yachts, the 2023 Tiara EX 60. The EX 60 embodies flexible luxury and endless adventure. Our team of Design, Engineering and Manufacturing experts combined learning from our popular LS Series alongside the established success of our Coupe models to maximize exterior enjoyment, while still providing all the comforts and amenities needed for extended stays.
Want to know more about Tiara Yachts? Let us help!